/
Ein Hörerlebnis der besonderen art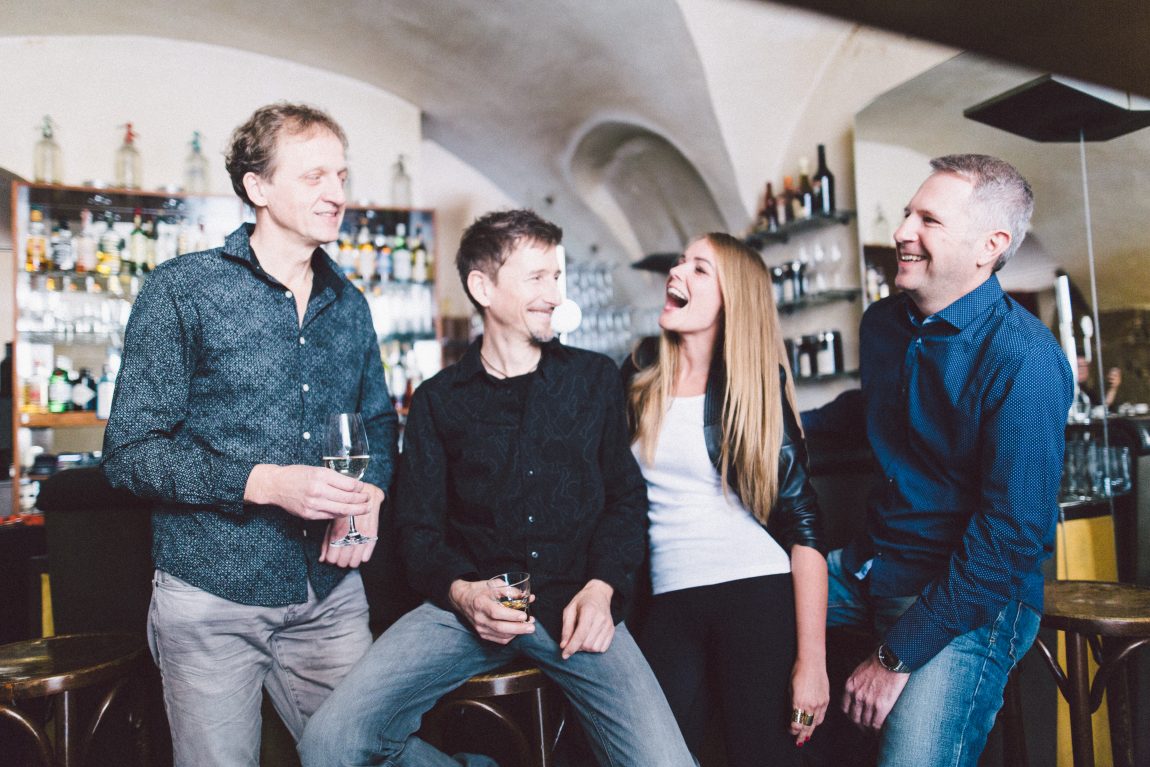 April, 2015: Graz, Café Reinerhof

"GRAZ. An der Schnittstelle zwischen zwei ehemaligen beliebten Grazer Jazzstandorten, dem Schlossberg und Mariahilfer Platz, hat sich im Café Bar Reinerhof in der Sackstraße eine kleine, feine Jazzszene entwickelt. Kürzlich gastierte dort das Evelyn Berkecz Quartett. Die gebürtige Ungarin, die jetzt in Graz lebt, bietet mit ihrer Band eine intensive Mischung aus eigenständigen Interpretationen und groovebetonten Arrangements. Burkhard Frauenlob (Piano), Bernhard Wimmer (Schlagzeug) und Josef Kapfenberger (Bass) sorgten mit ihrer Sängerin Evelyn Berkecz für ein Hörerlebnis der besonderen Art.
Das Publikum war begeistert, ganz besonders von der Version des Gershwin-Songs "Our Love Is Here To Stay". Die vier Musiker werden sich in Zukunft, was Liveauftritte betrifft, ein wenig rar machen: Sie arbeiten an einer CD."
Zum Originalbeitrag: https://www.meinbezirk.at/graz/c-leute/ein-hoererlebnis-der-besonderen-art_a1313823
---
English translation:
"GRAZ. At the interface between two former popular Graz jazz locations, Schlossberg and Mariahilfer Platz, a small, fine jazz scene has developed in Café Bar Reinerhof on Sackstrasse. The Evelyn Berkecz Quartet recently performed there. The native Hungarian, who now lives in Graz, offers with her band an intensive mix of independent interpretations and groovy arrangements. Burkhard Frauenlob (piano), Bernhard Wimmer (drums) and Josef Kapfenberger (bass) and their singer Evelyn Berkecz provided a very special listening experience.
The audience loved it, especially the version of the Gershwin song "Our Love Is Here To Stay". The four musicians will make each other a little rarer when it comes to live performances: They are working on a CD. "